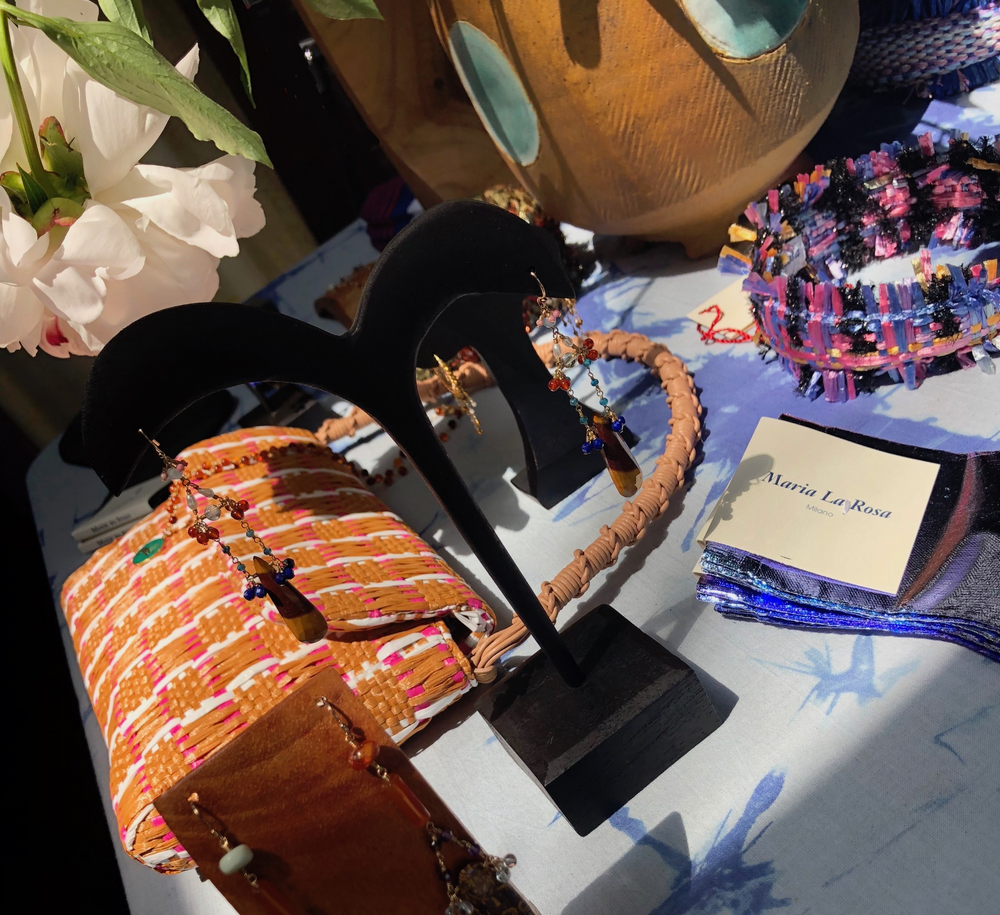 On a cold night in February of 2017, bored and feeling creatively empty, I decided to rummage through an old drawer that housed a collection of antique beads and stones I had been collecting since my teens. That night, raw chunks of lapis and antique trading beads would be threaded through some cheap, black-plated jewelry wire. Jokingly, I wired together a sort of hammock of stones with two, dangling little legs. I called it the "zim zim," after the song "I Zimbra," by the Talking Heads, a song I was listening to while I created, the notes inspiring the movement of this silly but pivotal design. I hung it on my bulletin board, feeling my need for creative yearnings briefly satiated, and moved on.

By June of that year, I knew I needed to do something that would sustain my newfound creative desire. I turned to natural and organic shibori dying on raw muslin which I'd later transform into pillows, baring the name of 7&Sun. 7&Sun would continue to grow - from pillows, to matching bags, and then veering back to the original creative spark: jewelry. I'd gift my friends with things I'd make; they'd join in in the fun too, helping with designs, content creation, and modeling. I had been working as a buyer in women's advanced contemporary fashion for almost a decade. My job as a buyer brought me to some of the coolest, most unique showrooms who employed equally unique and cool women. I wanted to befriend these women. Unbeknownst to them, I adored them. They were effortless and effervescent.
I dreamed of having a store that would cater to this muse they had unknowingly created within. I dreamed of a place with cool things for cool people to come, shop and be happy. A seed had been planted. My job was far from a dead end, but aesthetically not where I saw myself. I knew I needed to slow the pace and focus on the environment and the maker just a little more than I already was with 7&Sun.
My aunt Eleanor instilled within me a love for antiquing from an early age, and the idea that something already had a life, and still had a lot of love to give, always inspired me. Vintage findings, beads, and stones were transformed into modern heirlooms and as time moved on, I started working with precious materials that only further pushed me into a new direction and territory that would end up selling out, and adorning the necks of friends and strangers alike.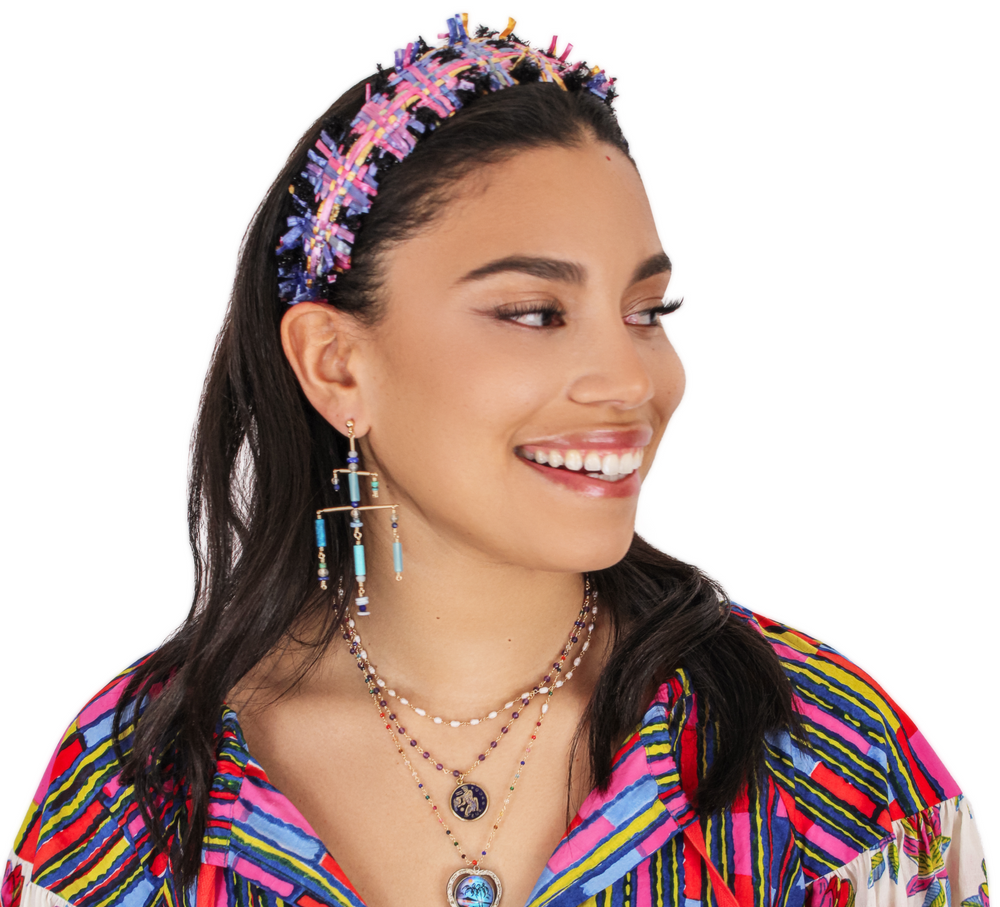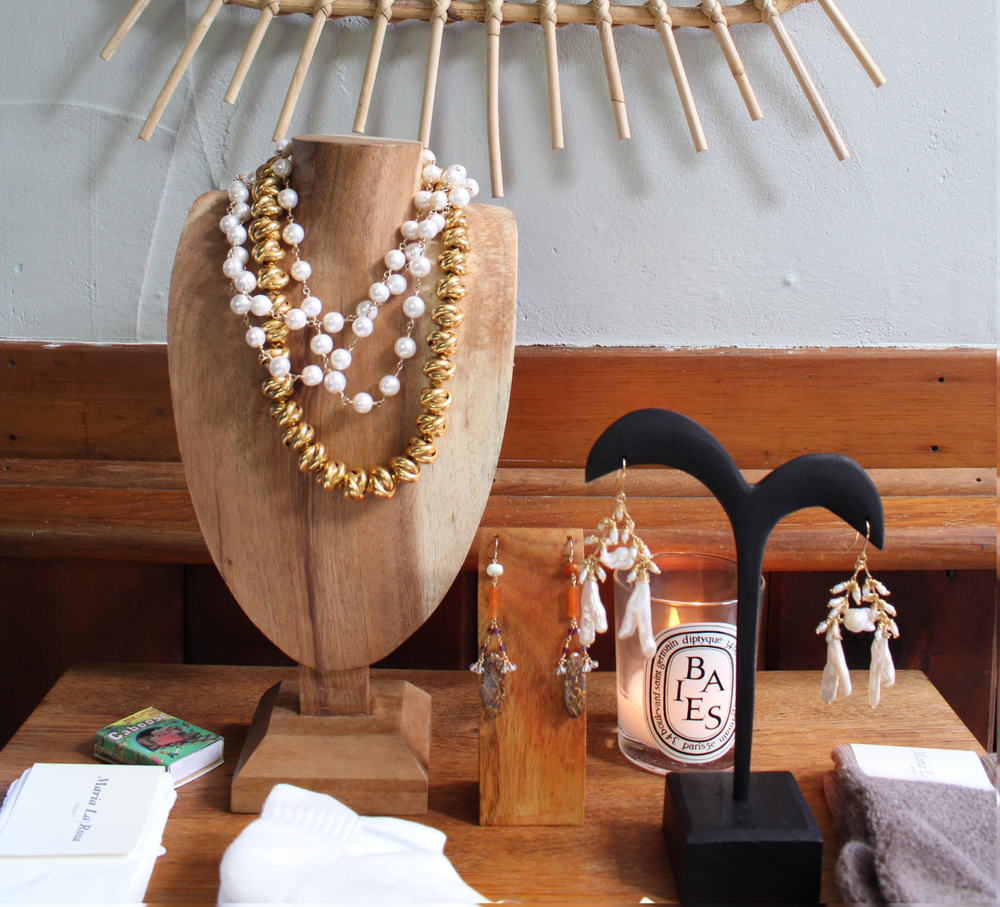 When the virus hit, things took a turn for the worse for most. Realizations came to surface, and by spring of 2020 I knew it was time to forge my own way. With no extensive background in e-commerce past the basics, and the opposite of what the dream store my mind eye's had drafted, I decided to take the plunge, my work evolving as the vision grew. Slowly, I became obsessed with precious gemstones. Having grown up surrounded by my grandfather's collections of precious gems and minerals he had as a geologist in Wyoming, I recalled him telling me about Sunstone and hematite. Clear and rose quartz. All sorts of stones he carefully curated into old chocolate boxes labeled with "Gigi's Rocks & Minerals" that he passed down to me.

As the year progressed, I realized that I wanted luxury that was truly for me and not for anybody else. This, combined with my relocated appreciation of gems and minerals, created the sacred strand collection.
The idea is simple: 7&Sun is truly for the wearer and nobody else. It's not necessarily made to be noticed but more meant to be felt. Lux 14 karat gold fill and precious gems like coral, turquoise, citrine, emeralds, and more now intermingled with my larger, vintage pieces that created a truly customizable and highly identifiable look.